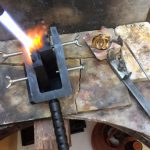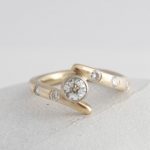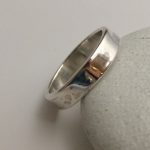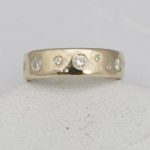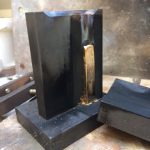 Jewellery Made From Memories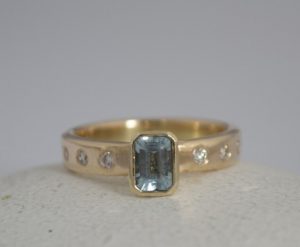 Have you recently lost a loved one and want a lasting memorial kept close to you?
Old memories can be kept alive by incorporating the ashes of the departed into jewellery beautifully crafted by April.  If you have a piece of their jewellery, why not have this remodelled with their ashes?
If you have Jewellery you just want remodelling, see April's page on Recycle, Remodel & Rejuvenate.....
A Loved Ones Ashes Transformed into a Lasting Memorial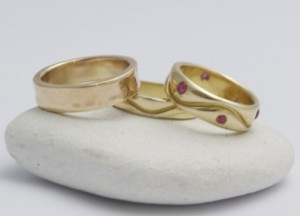 Make the jewellery extra special by creating a beautiful item from Jewellery belonging to the departed.  April can remodel your gold and silver making  plain bands, bangles into a design on her website including her Wedding, Engagement and Eternity collections.
Memorial Jewellery, with Ashes, Price Guide (Prices start from)
Plain or Hammered Band
Your gold can be fashioned into a ring incorporating the ashes of a loved one. Either plain or a hammered band.
Bangle
If you have sufficient gold, why not consider a plain or hammered bangle incorporating ashes?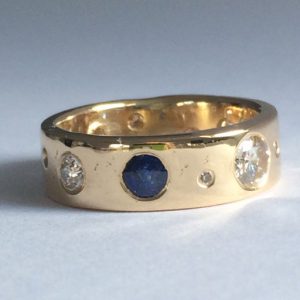 April can help keep your old memories alive.  If you have the ashes of a loved one and a piece of their jewellery, ask April to sensitively transform it into something that can help unlock memories.
For April to incorporate ashes into Jewellery, she needs no more than an egg cup of the deceased person, or pets ashes.
Not all items of jewellery supplied to be remodelled are of a sufficient quality suitable for recreating into new designs.  April is happy to review and advise on items that you may need to be redesigned.